Main content starts here, tab to start navigating
Who We Are
Slide 1 of 5
Slide 2 of 5
Slide 3 of 5
Slide 4 of 5
Slide 5 of 5
Who we Are
Platinum Dining Group is a full-service hospitality group based in Northern Delaware. It was founded in 1996 by Carl and Lisa Georigi when they opened their first restaurant, Eclipse Bistro. Six restaurants, an "any event" catering company, and a fine-goods retail market now reside under the PDG umbrella. We are a company that believes in the very fundamental truth that no task is too great and no detail too small. We strive, with one guest at a time, to offer a complete and rewarding hospitality experience.
Our Mission
The company was founded, and operates today, on three basic principles: to have friendly, well-trained professionals providing unquestionable service, a culinary team delivering a passionate food and wine program and an atmosphere that is original, comfortable and satisfying to the senses.
We will seek and employ only the friendliest, most dedicated employees to achieve complete guest satisfaction. We will supply our employees with the best equipment and purchase the finest ingredients available. We will create a work environment that empowers our employees to make each guest's visit a positive, exciting experience.
Our goal is to be the preferred dining destination in the region. We want to be recognized by our public, respected by our peers and revered by our critics.
1996

Eclipse Bistro opened in the Fall of 1996 and the idea was simple: To offer simple, honest, and skillfully executed food in a comfortably modern setting by people who have a love and respect for the art of hospitality.
Over the years, our look has changed a bit and our menu has seen some revisions but we have always kept the restaurant true to those original core values. Anchored in the heart of Wilmington, Eclipse continues to shine as the premier dining location in Delaware.
2000
Dome Restaurant & Bar
An "urban" take on comfort classics. Pairing the craft of food & cocktail all while offering the energy and vibe of a center city restaurant, but positioned in the suburbs. A melting pot of culinary styles allows diners to satisfy any craving.
2009

Serving modern versions of classic Italian fare. The dining room at Capers & Lemons seamlessly blends old and new into something all its own. The lighting and colors of the dining room evoke the sense of a classic Italian restaurant, while the décor is distinctly contemporary making diners realize this restaurant has its own vision. Many traditional Italian dishes can be found, with a small modern twist. Bright and flavorful antipasti, Wood-fire cooked pizzas, and hearty pastas are all here. Finally, stop in at happy hour to enjoy beer, wine or some signature cocktails.
2009

Housed within Capers & Lemons, The Market is a required destination for the foodie in all of us! A small, carefully curated collection of hard-to-find culinary goodies and unique gifts for the home. Stop by and allow us to show you around...
2010

It becomes apparent soon after entering RedFire Grill & Steakhouse why it has become the destination spot throughout the Delaware Valley for people seeking out great steaks and chops. The sultry, penetrating tones of scarlet and brick leap out from behind the bar while the cool, casual comforts of stained wood, stone and wrought iron appoint the sophisticated dining room. Menu features a carefully chosen selection of dry-aged beef seared to perfection on our 1200 degree Chophouse Broiler. Other menu items include fresh fish, organic chicken & traditional steakhouse beef offerings. Lunch options are highlighted by generously portioned salads, sandwiches and signature burgers.
2011

Our "any" event catering division allowing us to bring the best of PDG to you. From intimate parties of 10 to weddings of 300, our hospitality has no bounds!
2012

Inspired by both the casual watering holes and belly-warming kitchens found within homes all throughout Italy, Taverna suggests a rural approach to refined Italian cooking. A seemingly humble menu is carefully considered with homemade pastas, coal-fired pizzas, and daily "features" that will bring a smile to the most discerning grandmother's face.
2019

Bright, engaging So. Cal. chill gives way to PDG's spin on imaginative Mexican fare. Inviting aesthetic peppered with pops of color and contemporary comfort. Fresh and fun cocktail offerings are anchored by a selection of over 100 tequilas and mescals, while a refreshingly eager and excited service team round out our newest North Wilmington offering.
2019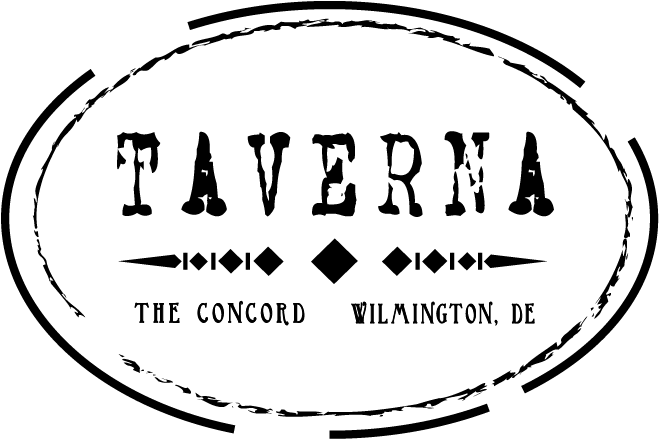 Taverna Rustic Italian - The Concord, A second location of our rural approach to refined Italian cooking. Showcasing coal-fired pizzas and hand crafted pastas.